Hello World!
Author Kelly Corrigan Illustrator Stacy Ebert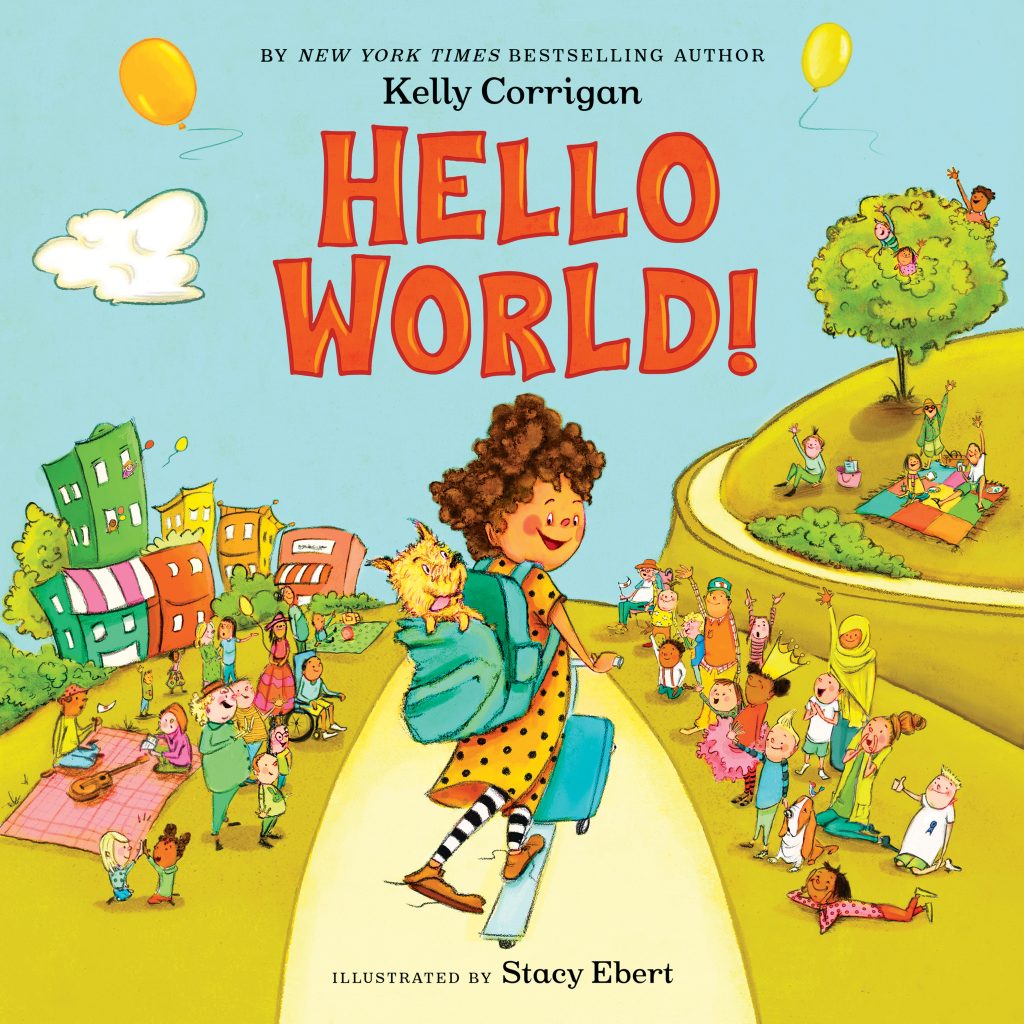 Age Range: 3 – 7 years
Grade: Pre-K – 2
Hardcover: 44 pages
Publisher: Flamingo Books
Release date: (April 20, 2021)
Language: English
ISBN-10: 0593206061
ISBN-13: 978-0593206065
From New York Times bestselling author Kelly Corrigan comes a story about all the incredible people you'll meet, all the incredible things you'll do, and the incredibility of life.
With the same theme as Oh, the Places You'll Go!, Kelly Corrigan crafts a touching picture book about the people you meet throughout your life, the impressions you'll have on them, the impressions they'll have on you, and the beauty of relationships.