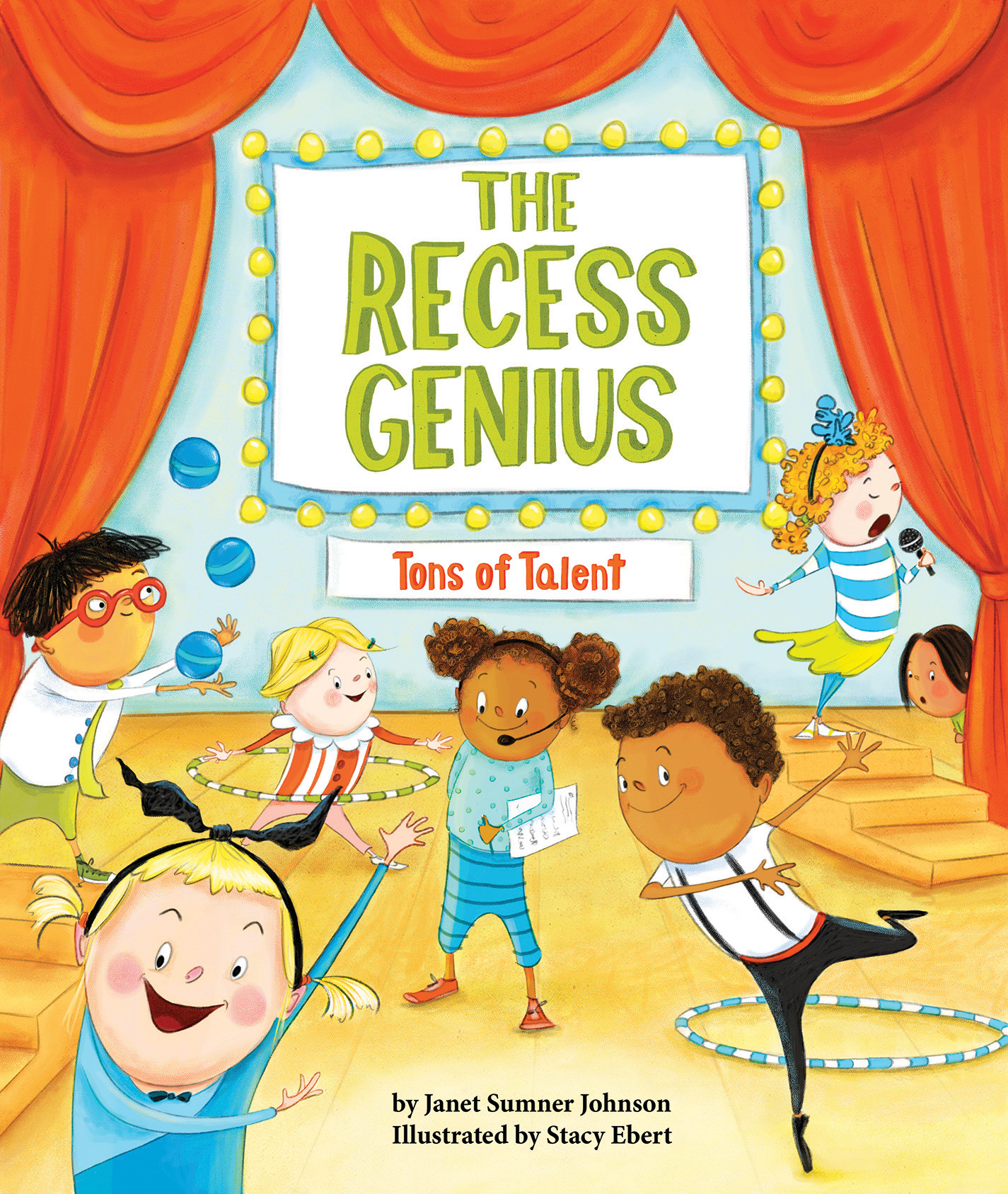 Description:
---
Regina Grey, the Recess Genius, can solve any problem. Brother problems and friend problems. Bug problems and pen problems.
But when no one signs up for the talent show? That problem requires some extra thought. And there are other issues that need Regina's special skill set and attention.
Still, sometimes one simple answer is all the solution you need for the show to go on. After all, the Recess Genius is very talented.
The second book in The Recess Genius picture book series from the author of HELP WANTED: MUST LOVE BOOKS and the illustrator of HELLO, WORLD! charms with funny, warm celebration of out-of-the-box thinking and an unforgettable heroine sure to solve any reading dilemma.
Buy book:
Back