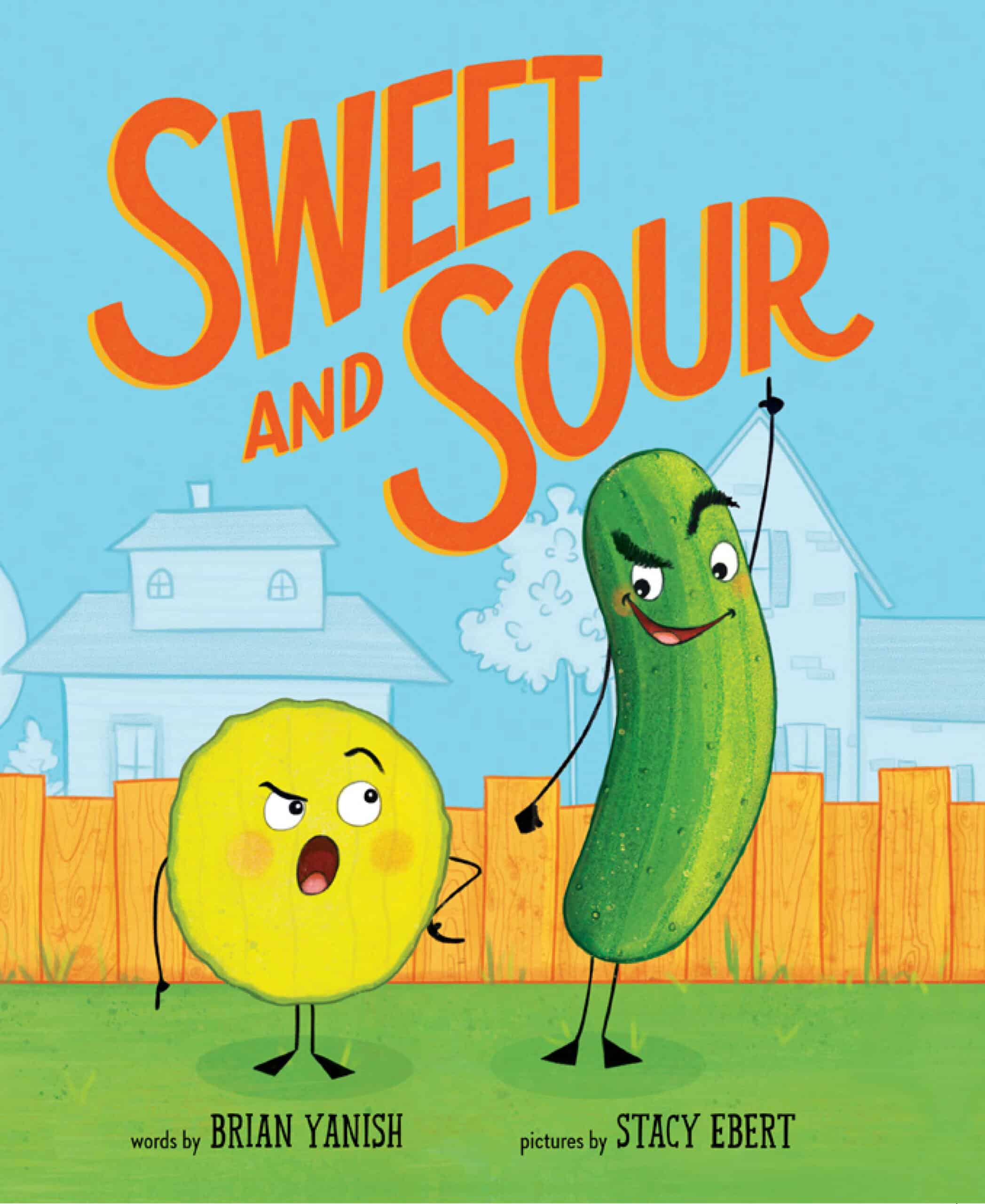 Description:
---
Sweet and Sour is a dill-ightfully silly and heartfelt picture book about two rival pickles fermenting their way to friendship—perfect for fans of Stick and Stone and The Day the Crayons Quit.
Sweet and Sour are in a serious pickle. Opposites in almost every way, they are next-door neighbors who just can't seem to get along. As competition between them ramps up, it may be that their backyard battles will consume them. Or can these persnickety personalities find something better to do with all their misspent energy?
Flavored with a tangy text by Brian Yanish and tart art from Stacy Ebert, this tale about second chances, overcoming differences, and celebrating what unites us is sure to pickle the fancy of readers young and old.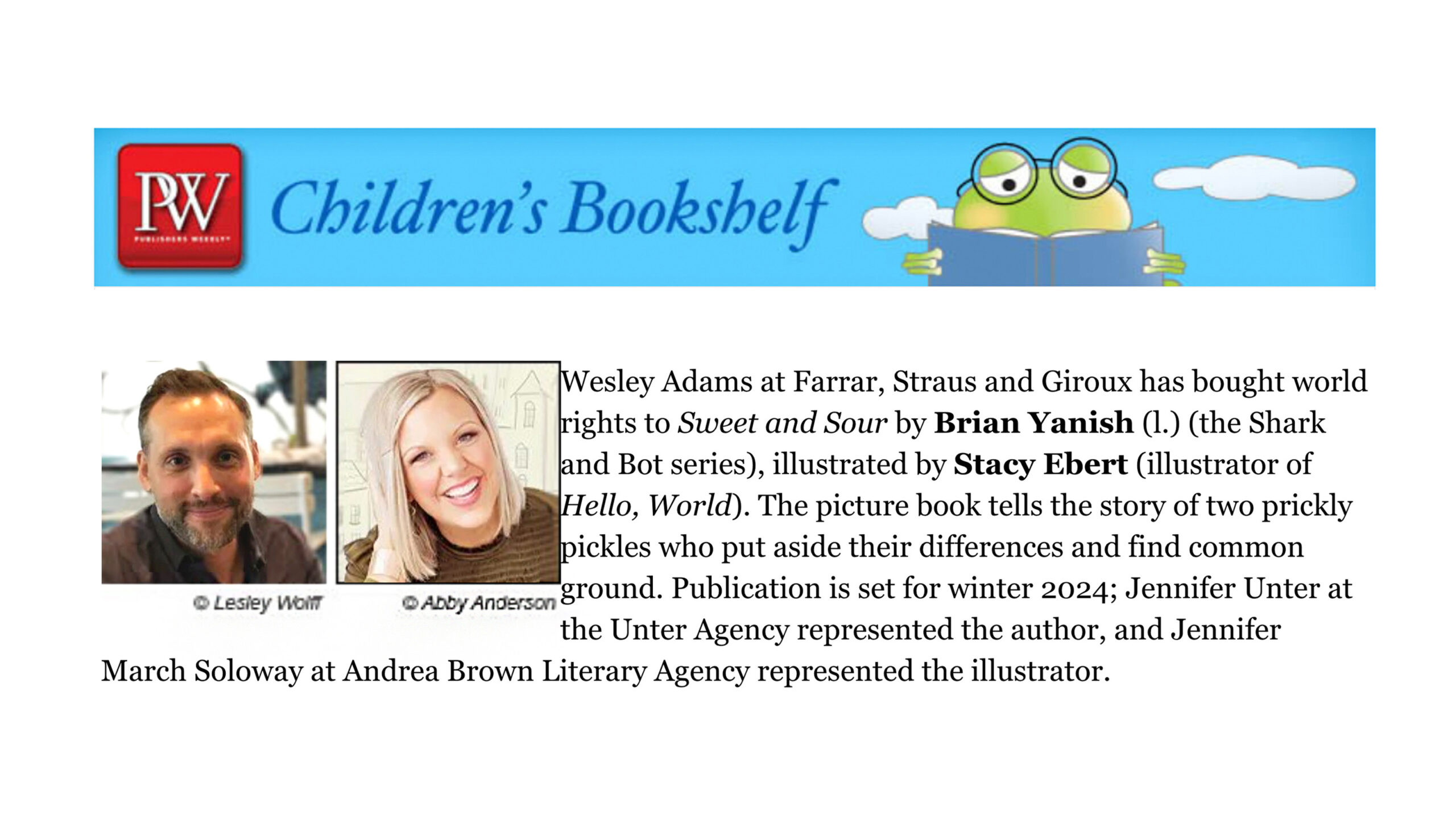 Back